Microsoft Minecraft collaboration
We've collaborated with Microsoft on the development of new 'Climate Futures' worlds for Minecraft and Minecraft: Education Edition.
The new worlds will serve to improve understanding of climate change - its causes, impacts and mitigation strategies for young people in primary and secondary education.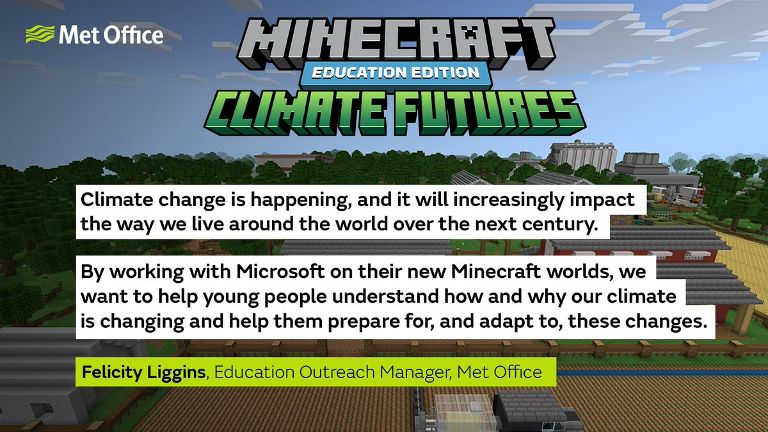 Created by Pathways, with scientific input from the Met Office, the educational worlds will take users through interactive, game-based learning and lesson plans. Players will travel to different environments to learn about the ways that climate change is having an impact in each scenario. They will then work to develop in-game solutions which support climate change adaptation and mitigation.

Click the icon to find out more