Storm Erik
Storm Erik was named by Met Éireann on 7 February 2019 with warnings issued for heavy rains and strong winds across the UK and Ireland.
Storm Erik was the the first storm named in 2019, and the sixth of the 2018-19 storm season. 
Across the 8 and 9 Februrary 2019, there were strong gusts across the UK and Ireland with the strongest gust of 86 mph recorded at Capel Curig in North Wales.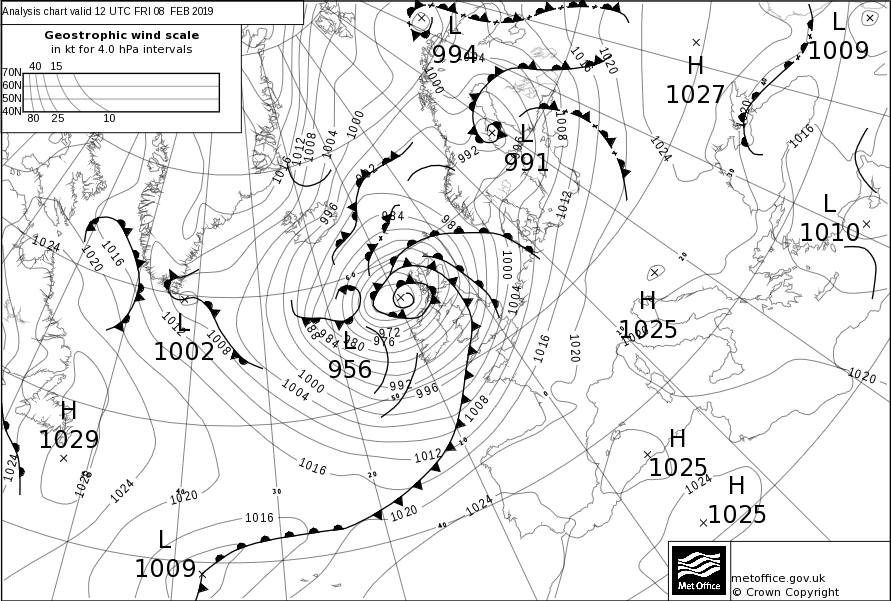 Storm Erik impacts
Strong winds brought gale force gusts across the UK and Ireland, creating large waves to exposed coasts and felling trees. As winds increased a tree fell on two cars in Buckfastleigh, Devon, causing the death of one driver. In Poole, Dorset a tree fell through the roof of a double decker bus. Another driver was killed in west Wales after colliding with a fallen tree. The Severn, Tamar and Dartford crossing bridges were partially closed to to high sided vehicles due to the strong winds, as were the Ouse and Humber bridges.  There were various reports of road closures across the country due to fallen trees and infrastructure. Some flights, ferry and rail services were also affected by the strong winds. In the Republic of Ireland 2500 people were left without power.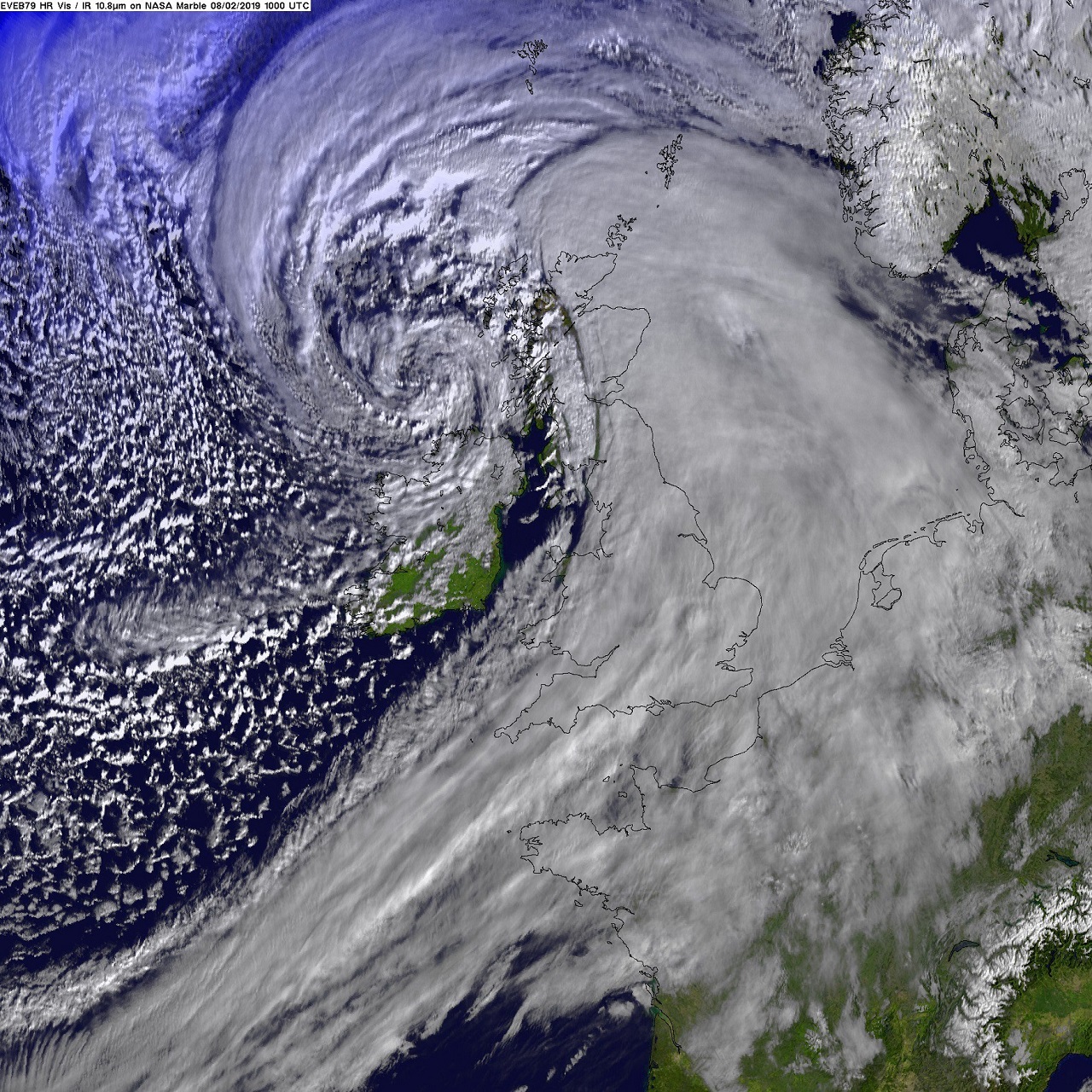 | Site name | Area | Max gust (mph) |
| --- | --- | --- |
| Capel Curig | Wales | 86 |
| Mace Head | Ireland | 76 |
| Killowen | Northern Ireland | 76 |
| Scilly | England | 76 |
| Belmullet | Ireland | 72 |
| Needles | England | 72 |
| Southampton | England | 69 |
| Mumbles | Wales | 67 |
| Berry Head | England | 66 |
| Crosby | England | 64 |