Storm Hannah
Storm Hannah was named by Met Éireann on 26 April 2019 with warnings issued for heavy rain and strong winds across parts of the UK and Ireland.
On Thursday 25th April an area of low pressure off the coast of Canada began to journey east across the Atlantic towards the UK. Mid-way across the ocean on Friday 26th the low began to rapidly deepen, and that afternoon Met Éireann named it Storm Hannah, issuing a Red Wind alert for the southwest of Ireland – the highest level in the Irish warning system. A Yellow warning for wind was also issued by the Met Office for Wales and much of England. The low centre tracked through Ireland and across the north of England through Friday evening and overnight into Saturday. Western coasts saw the strongest winds, with a maximum wind gust of 82mph recorded at Aberdaron in Gwynedd, Wales, but strong winds also occurred over large parts of Northern Ireland and the southern half of England. Meanwhile heavy showers of rain also affected Wales and Northern Ireland. This unsettled start to the weekend was in stark contrast to the sunshine and warmth that many people experienced over the previous Easter Holiday weekend.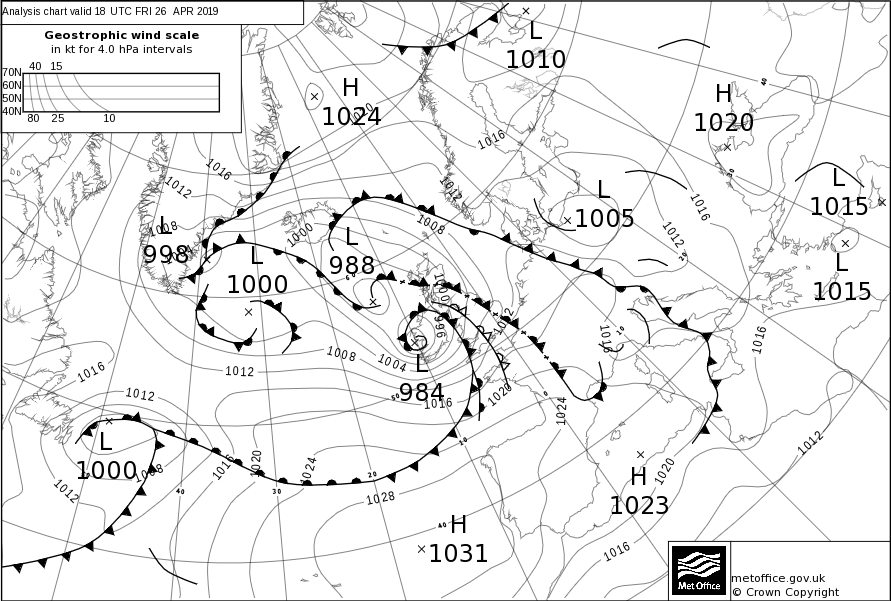 Storm Hannah Impacts
In Ireland over 32,000 properties lost power, along with several thousand more in Wales. Roads and railways were blocked due to fallen trees and the M48 Severn Bridge was closed for a time. Numerous recreational events on Saturday across England, Wales and Ireland were cancelled due to strong winds.
| Site Name | Area | Max Gust (mph) |
| --- | --- | --- |
| Aberdaron | Wales | 82 |
| Pembrey Sands | Wales | 78 |
| Capel Curig | Wales | 78 |
| Mumbles Head | Wales | 77 |
| Aberporth | Wales | 74 |
| Mildford Haven | Wales | 73 |
| Needles | England | 66 |
| Avonmouth | England | 60 |
| Valley | Wales | 60 |