Storm Hector
Storm Hector was named by Met Éireann on 13 June 2018 with warnings issued for strong winds across the UK and Ireland.
Hector was the last named storm of the 2017-2018 season which brought heavy rain and strong winds across the north of the UK and Ireland throughout the 13th and 14th June. Met Éireann named the storm as an orange warning for wind was issued on the 13th June. The storm arrived after a week-long spell of hot and sunny weather.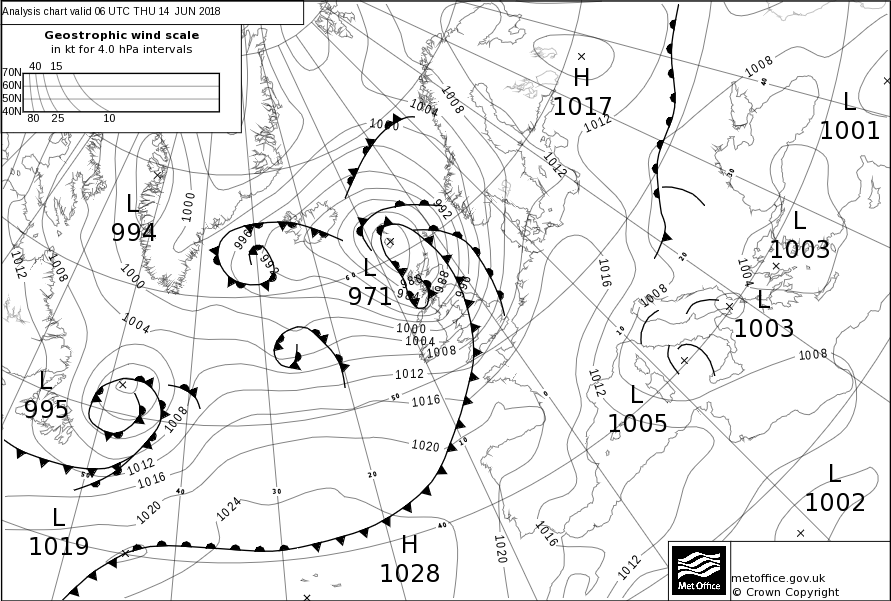 Storm Hector impacts
Strong winds brought disruption to road and rail services, with widespread reports of fallen trees. The Forth and Tay bridges in Scotland were restricted to high sided vehicles as was the Tees flyover in northern England. Ferry services were also affected. Reports of flying debris hospitalised one individual in Edinburgh. Meanwhile rough seas battered coastal communities. Widespread loss of power was reported in areas of Northern Ireland with up to 26,000 homes and businesses affected. 
Storm Hector did however bring a boost to the UK's energy supply in the form of wind power. 
Storm Hector maximum gust speeds (mph)
| Site Name | Area | Max gust (mph) |
| --- | --- | --- |
| Orlock Head | Co. Down (NI) | 74 |
| Capel Curig | Conwy | 70 |
| Ballypatrick Forest | Co. Antrim (NI) | 67 |
| Malin Head | Co. Donegal (NI) | 63 |
| Belmullet | Co. Mayo (NI) | 63 |
| Magiligan | Londonderry (NI) | 62 |
| Drumalbin | Lanarkshire | 61 |