Winter #WeatherHacks
A series of simple and cheap #WeatherHacks from some of our partners that can help you prepare for the winter chill.
#WeatherHacks
As part of our winter WeatherReady campaign, which aims to help people take simple steps to prepare for what the weather may bring, we have worked with our partners to provide you with a series of simple, cheap and handy #WeatherHacks you can try to help prepare for the winter chill.
RAC
"In very cold weather, you can prevent your windscreen wipers getting stuck to the glass by putting something under them like a thin piece of plastic, cardboard, newspaper or even some old socks."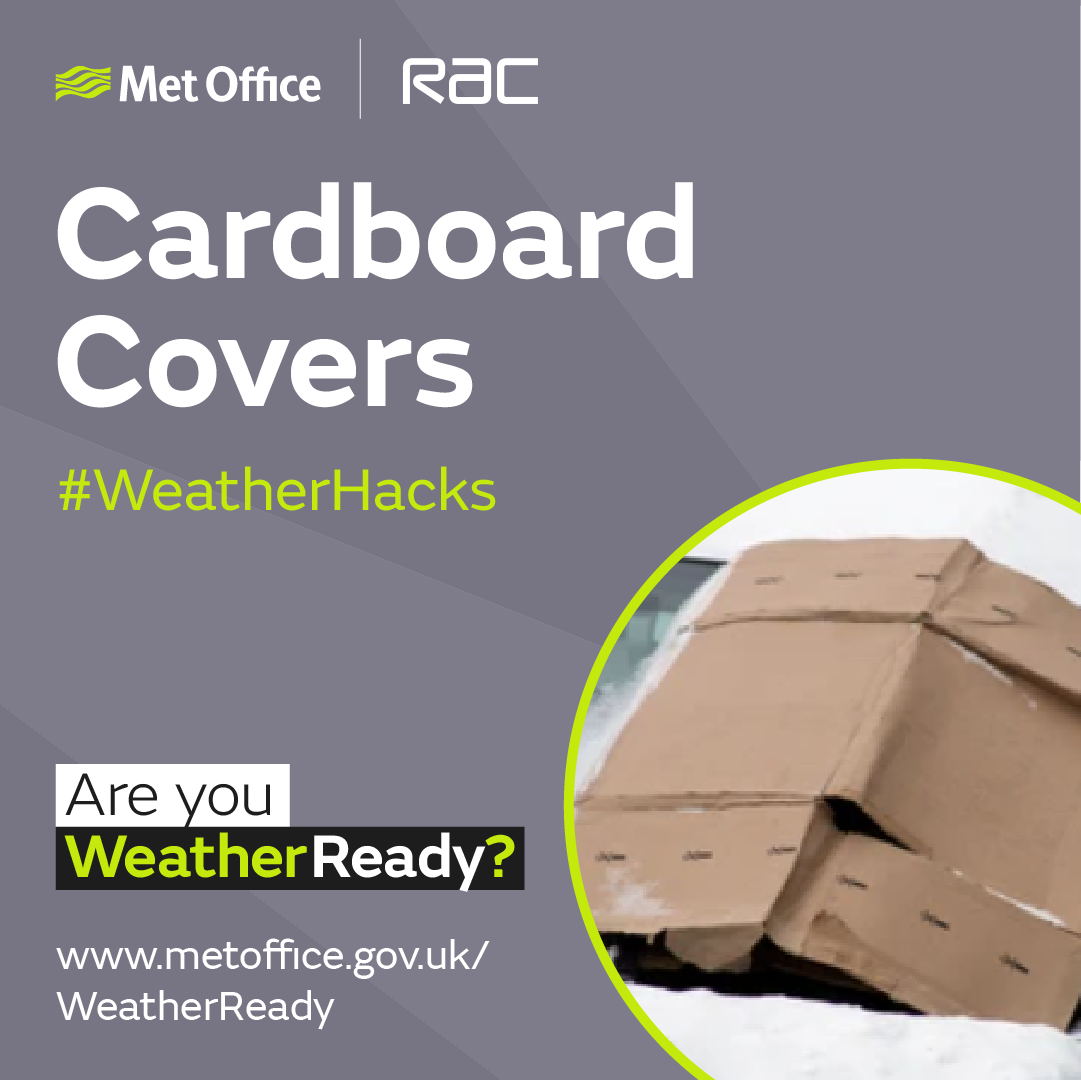 If the wipers can't move, the circuit can overheat causing a fuse to a blow. Also, make sure you top up with a good quality screenwash which protects downs to at least -10C and have some de-icer on hand in the house, not frozen inside a car you can't open.
RAC Breakdown spokesperson Rod Dennis said: "Winter weather often presents the biggest challenge to motorists. However, as the temperature dips there are some simple tricks that can save drivers time and money this winter which will ensure they get going more quickly when it gets frosty."
Further information from the RAC on preparing your vehicle for long journeys is available as part of our WeatherReady advice.
British Veterinary Association
"Pack a towel to remove salt and grit from your dog's paws when you're out and about. "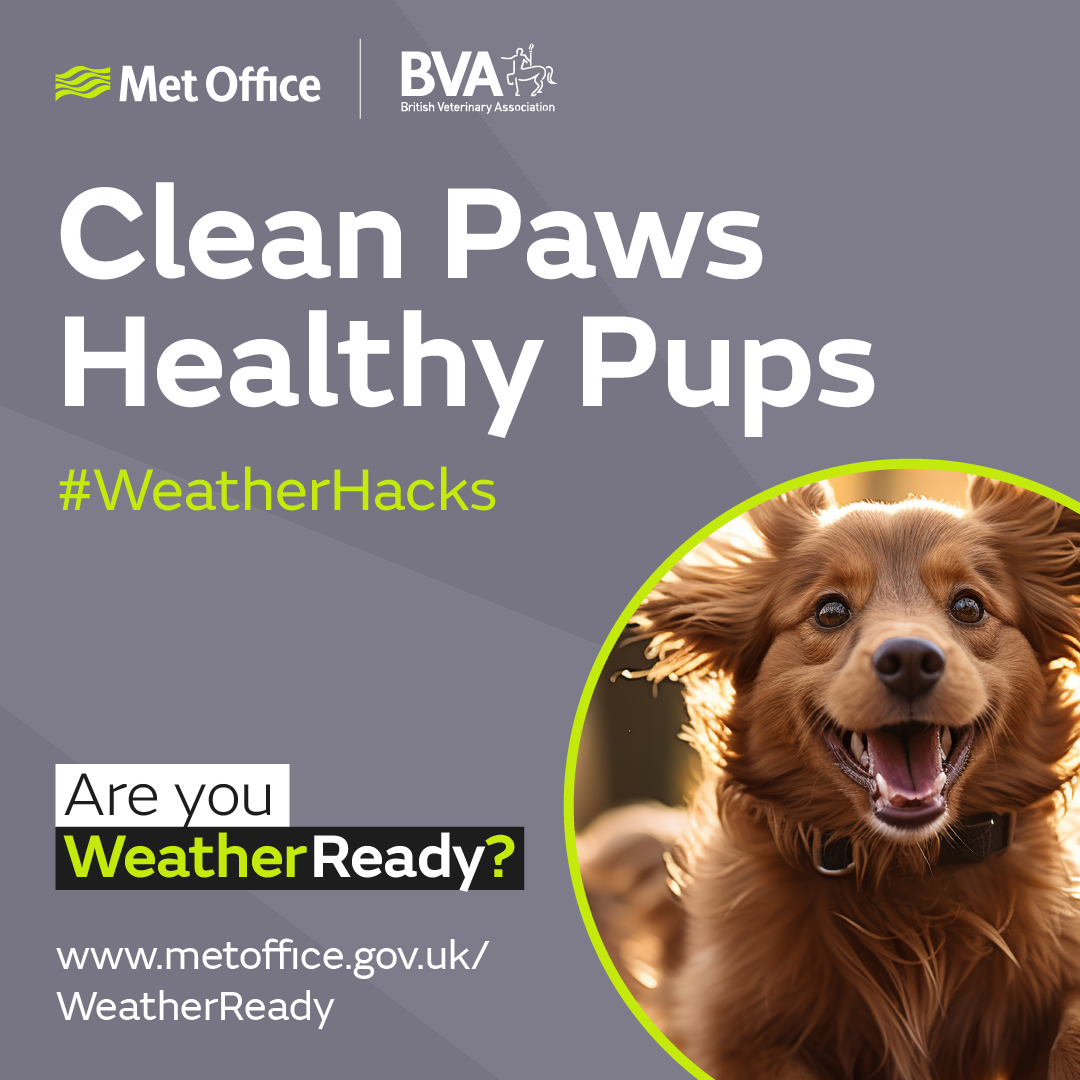 Grit or rock salt can be extremely toxic to dogs and cats if ingested. The BVA also suggests regular checks of rabbit and guinea pig water bottles to make sure they are not frozen over. More expert advice from the BVA is availble for looking after your pets in the winter.
BVA Junior Vice President Dr Elizabeth Mullineaux said: "As we head into the winter months, it's important to take extra precautions to keep our furry friends warm and safe when the temperatures plunge. Even simple things like leaving your dog outside a shop in extremely cold weather can be stressful for them. Cats too, should not be left outside all night. Domestic rabbits and guinea pigs are vulnerable to the cold despite their warm coats, which is why owners need to be vigilant and take steps to ensure their hutches are protected from the snow, cold draughts and winter rain. If owners have any concerns, they should speak to their local vet."
Cycling UK
"Add a swimming cap under your cycling helmet to help keep your head warm."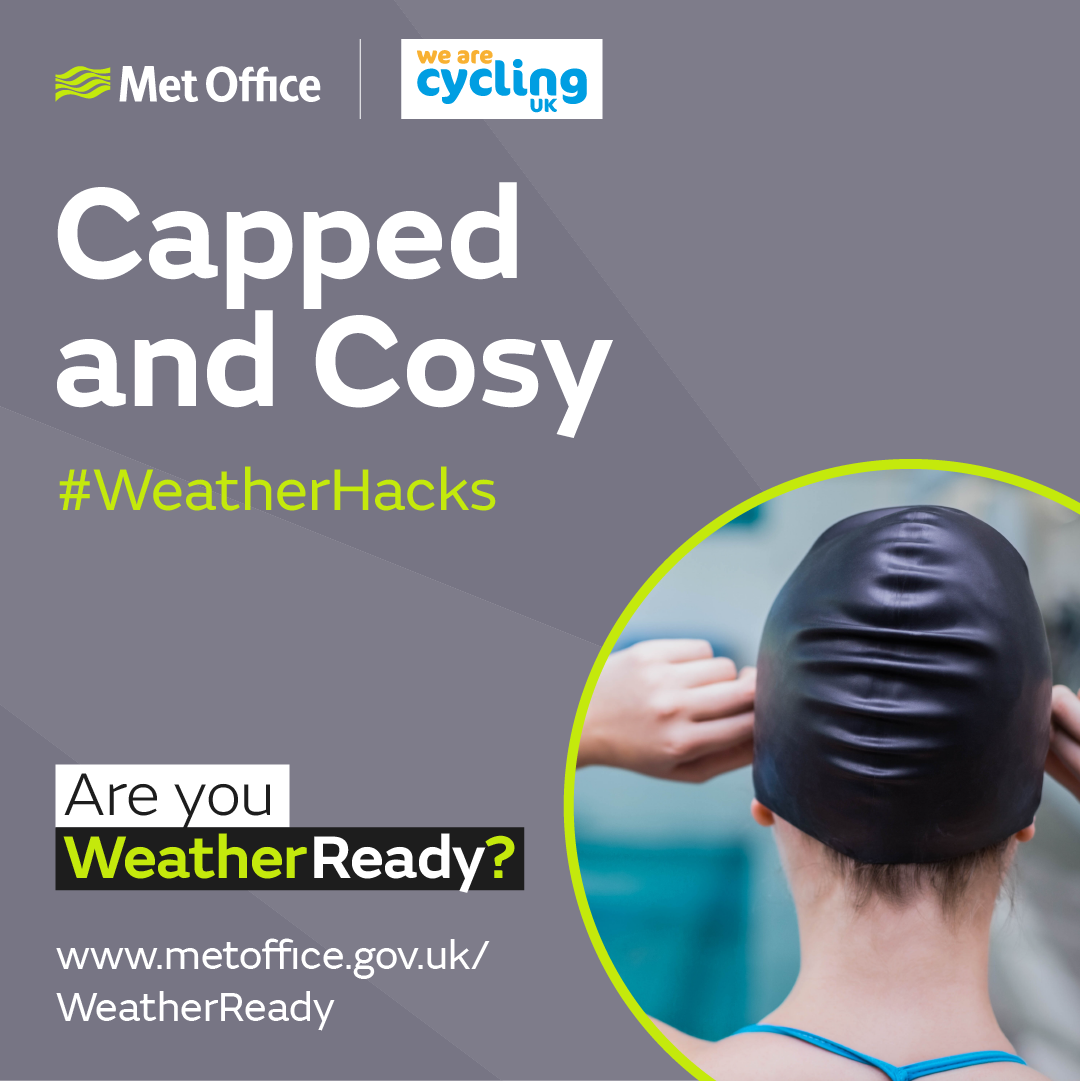 Between 40-45% of body heat is lost through the head and neck so it's vital to keep your head warm during winter rides. If neck warmers, headbands, cycling caps, balaclava and woolly hats don't quite cut it, try adding a swimming cap underneath. This additional layer can help trap heat and keep your head from getting chilly.
Another tip to keep your toes toastie when out cycling in cold weather is to heat up your shoes:
Place about 700g of ceramic baking beans in a suitable jug, then microwave them on high heat for four minutes. Pour them into cotton ankle socks, seal the tops of the socks with food bag clips and place in your cycling shoes for a few minutes before riding. (Tip: put each sock in a tall glass, folding its cuff over the top to make filling them easier). 
Katie Legg, commercial director at Cycling UK, said: "Nothing is better for our wellbeing and beating the winter blues than getting outside and reconnecting with nature. The rustle of leaves and the crisp clear air as you cycle on a winter's day make all the wrapping up and prepping of your bike worth it. If you're uncertain about how to make sure you're winter ready, then check out Cycling UK's website for advice and tips."
Find out more about how winter weather can affect cycling.
UK Health Security Agency
"Wear several layers of thinner clothing; this could keep you warmer than one thicker layer."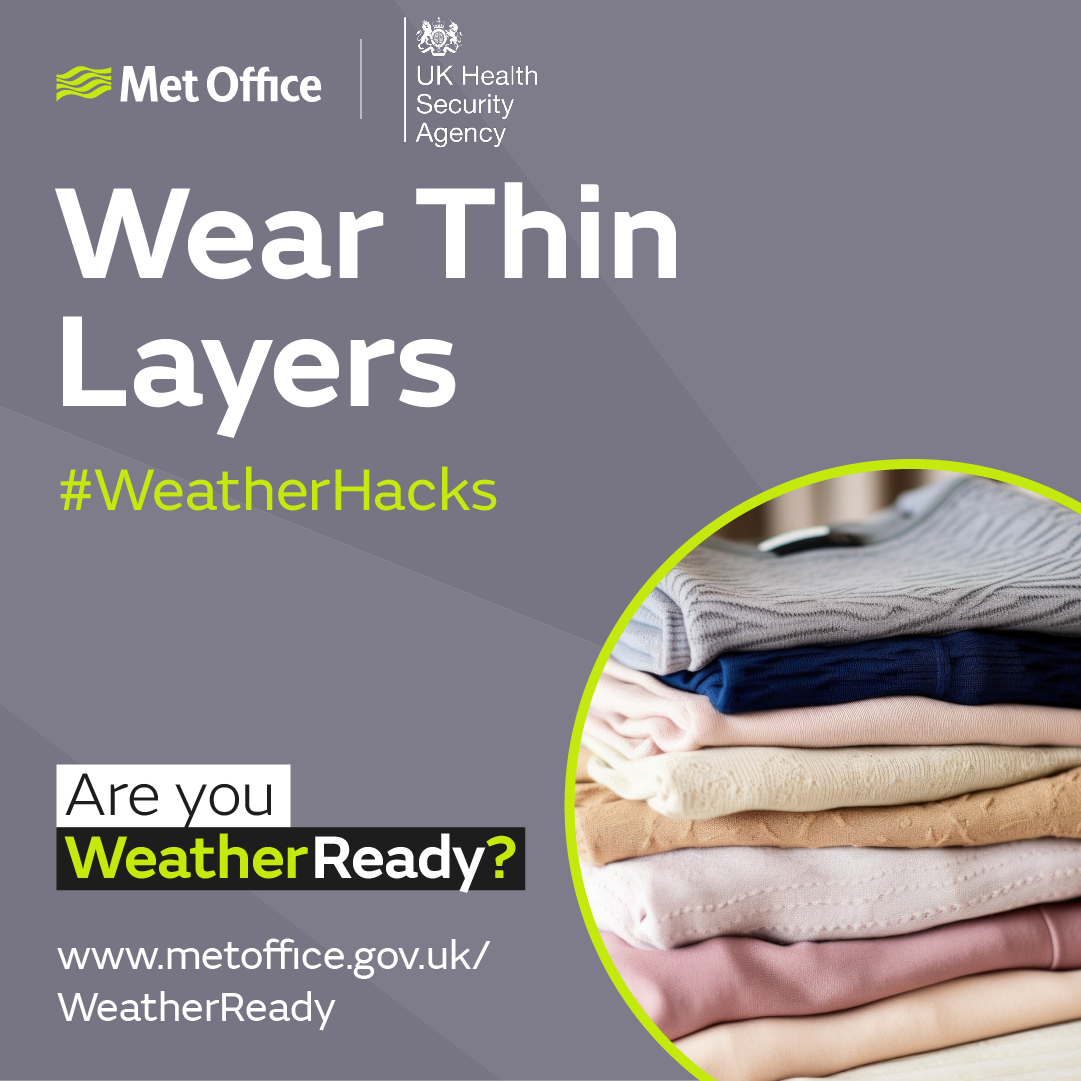 Find out more advice on keeping your home warm this winter.
Natural Resources Wales
"Prepare a flood kit in advance of flooding to make sure you have your family's essential items to hand. And make sure you keep it somewhere accessible."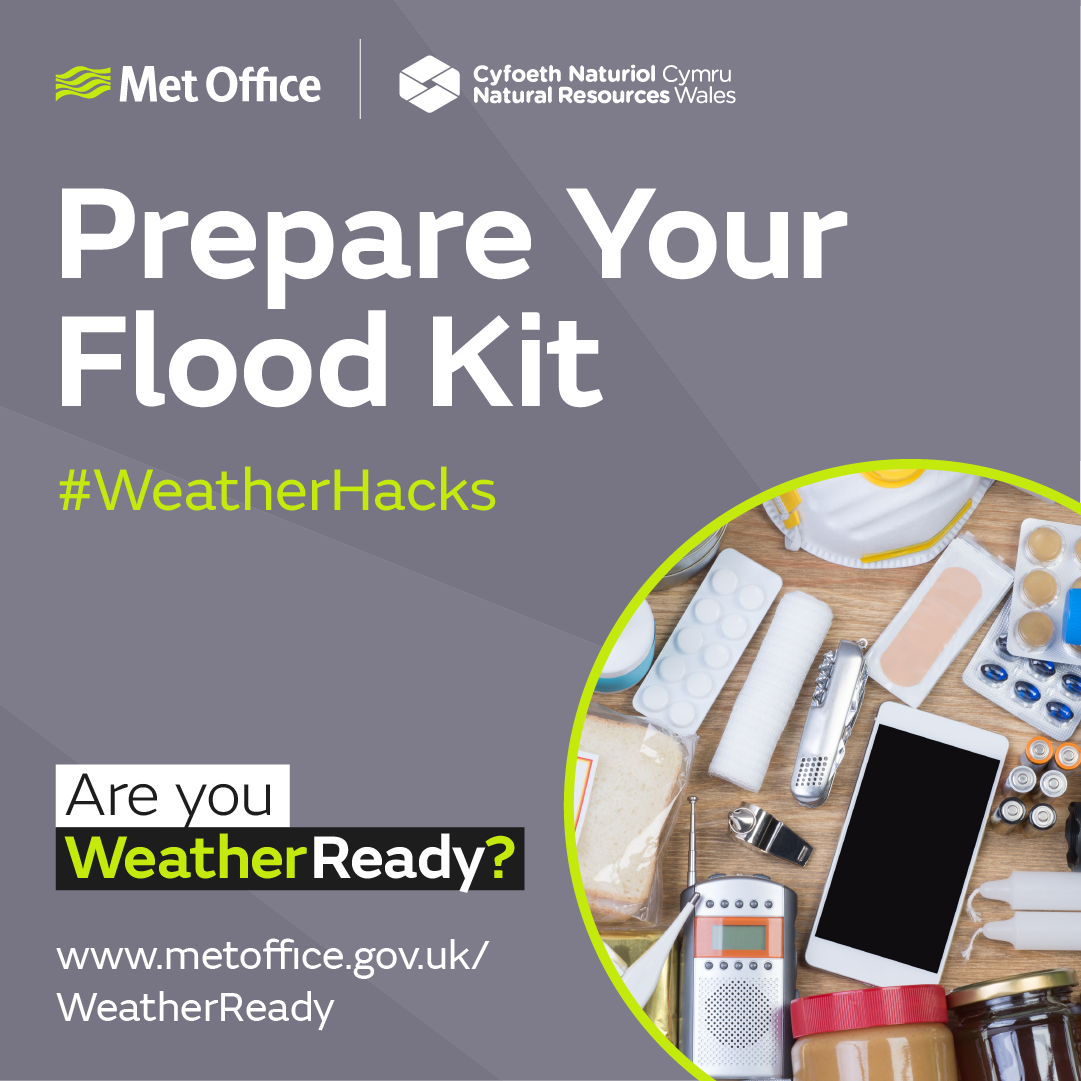 If there's stormy weather, heavy rain and an increased likelihood of flooding, you may want to consider assembling a flood kit. This includes key items that will help minimise the risks and survive the worst if flooding means you need to leave your home quickly.
The kit could help look after you and your family, especially if you're unable to return for a while. From phone chargers to torches and medicines, Natural Resources Wales website has a list of items that you may find useful to add to your flood kit.
Find out more about protecting your property from flooding.
Holland and Barrett
"Eating a healthy diet in winter is important for the normal functioning of the body, including the immune system"
Holland and Barrett's Retail Health Lead, Dr Anojan Arulananthan said: "Eating a healthy diet in winter is important for the normal functioning of the body, including the immune system. Many essential nutrients play a role in the normal functioning of the immune system such as vitamin C, vitamin A, vitamin B6, vitamin B12, zinc, iron, copper and selenium. However, our complex immune system is dependent on many factors for optimal functioning, rather than a single nutrient. Eating a healthy, nutrient-dense diet, getting enough sleep, exercising, and watching our stress levels will help to set us up for fighting those seasonal coughs and colds."