Education Partnerships
The Met Office Education team works in partnership with a wide variety of organisations.
Esri UK
A collaboration between Esri UK and the Met Office has seen the launch of a new set of free teaching resources designed to help children aged 7-16 learn more about climate change and its impact on their local area.

By combining the Met Office's climate change expertise and latest UK Climate Projections with Esri UK's interactive maps and dashboards, the online materials focus on how climate change will impact our daily lives over the next 50 to 100 years.
Aimed at geography teachers in key stage 2, 3 and 4, the three different resource packs examine weather, climate and how climate change will affect key areas of everyday life, including transport, agriculture, health and energy.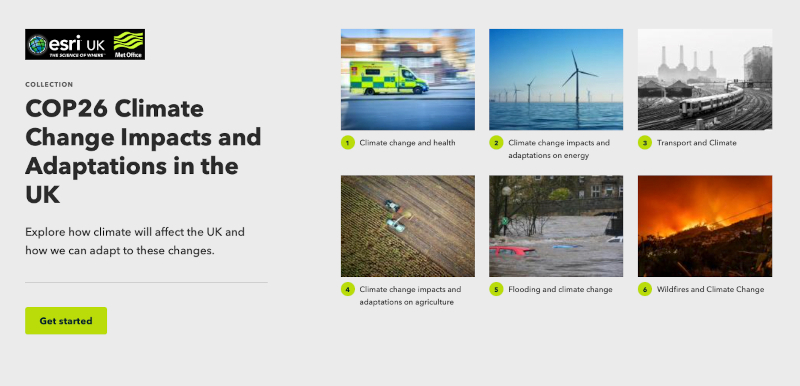 Click the icon to find out more
Microsoft Minecraft collaboration
We've collaborated with Microsoft on the development of new 'Climate Futures' worlds for  Minecraft and Minecraft: Education Edition. The new worlds will serve to improve understanding of climate change - its causes, impacts and mitigation strategies for young people in primary and secondary education.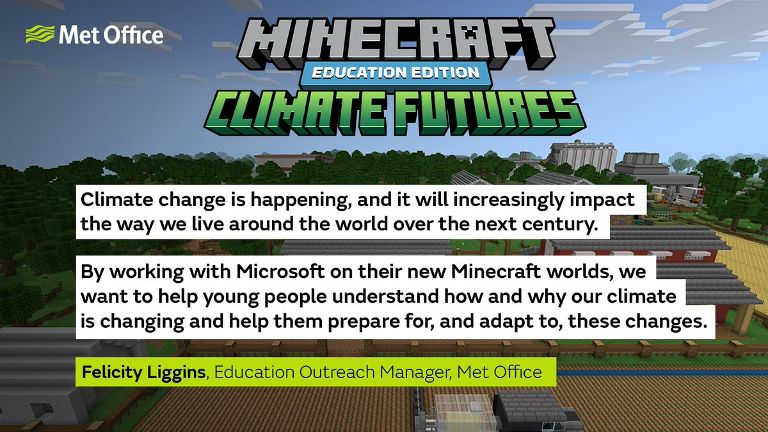 Created by Pathways, with scientific input from the Met Office, the educational worlds will take users through interactive, game-based learning and lesson plans. Players will travel to different environments to learn about the ways that climate change is having an impact in each scenario. They will then work to develop in-game solutions which support climate change adaptation and mitigation.

Click the icon to find out more
COP26 - Together for our planet
Weather and climate affect everything, from what we eat, to our personal safety. Our education resources are featured in the COP26 schools pack to help young people understand the wide-reaching impacts of weather and climate.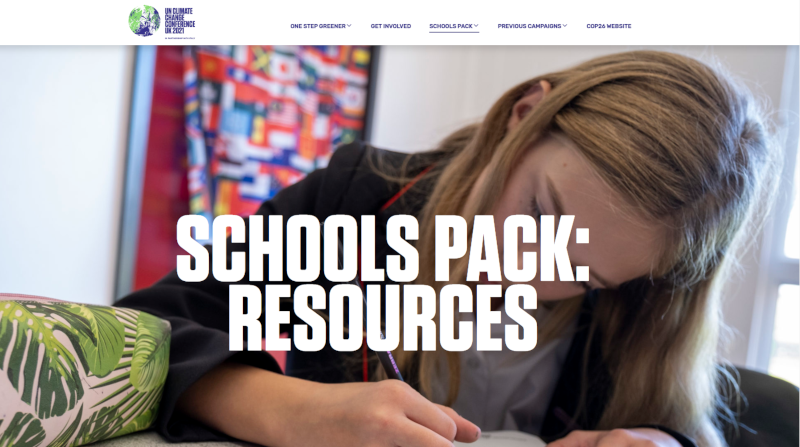 Click the icon to find out more
Tes
We have partnered with Tes, so we can help more young people discover weather and climate through maths, science and more.
As part of this partnership we collaborated on a series of articles looking at how you can use weather for learning in any primary subject, teach climate change in a non scary way and explore data.
How you can use weather for learning in any primary subject

Learning about the weather isn't just a requirement of geography lessons. In fact, understanding how weather forecasting works can help with understanding countless areas of the curriculum, from coding, maths and science to PSHE, literature and dance.   

How to teach climate change in a non scary way

Climate change can be a challenging subject to bring into the classroom. Where do you start? Do you know enough? The article provides five tips to get you started

Unusual ways to explore data with your classes

The weather offers a perfect way in to teaching about data, enabling you to cover all the key skills in one tangible topic.

Click the icon to find out more
Stories with Symbols
We have linked up with children's charity Stories with Symbols to help produce learning resources on weather and climate for children with special needs.
Stories with Symbols is a charity that creates videos for children with additional speech, language and communication needs, who visited the Met Office to create a series of accessible videos on weather and climate.
It's hoped the videos will be used by specialist schools around the country, as well as by parents and children at home, to help make what can be quite a complex subject into something that is simple and easy to understand.

Click the icon to find out more